Our Stable Yard
Our stable yard was built in 2014 with funding from the Wooden Spoon Charity.
The pictures tell the story. It all started with a small section of a field at Ravenroyd which Paul kindly agreed to lease to us so that we could build the stable block.
We carefully worked out costings to both concrete the base, build the stables and purchase the fixtures and fittings - or so we thought. We hadn't appreciated just how much concrete cost. However we were determined and with a little extra fund raising the total was reached.
The section of the field was dug up, foundations laid and then the concrete arrived. Once the concrete was set the stable build commenced, we watched our dream become a reality and 2 months later, there it was our very own stable yard complete with a classroom.
Since then we are very grateful to Andrew Smith who installed a light system using solar power which made an incredible difference. He also fitted a perspex window for us and built in some storage cubes for all our "stuff".
Last year Sam repainted the stables for us as part of his volunteering section for his Duke of Edinburgh Award. He did an amazing job and they looked like new again.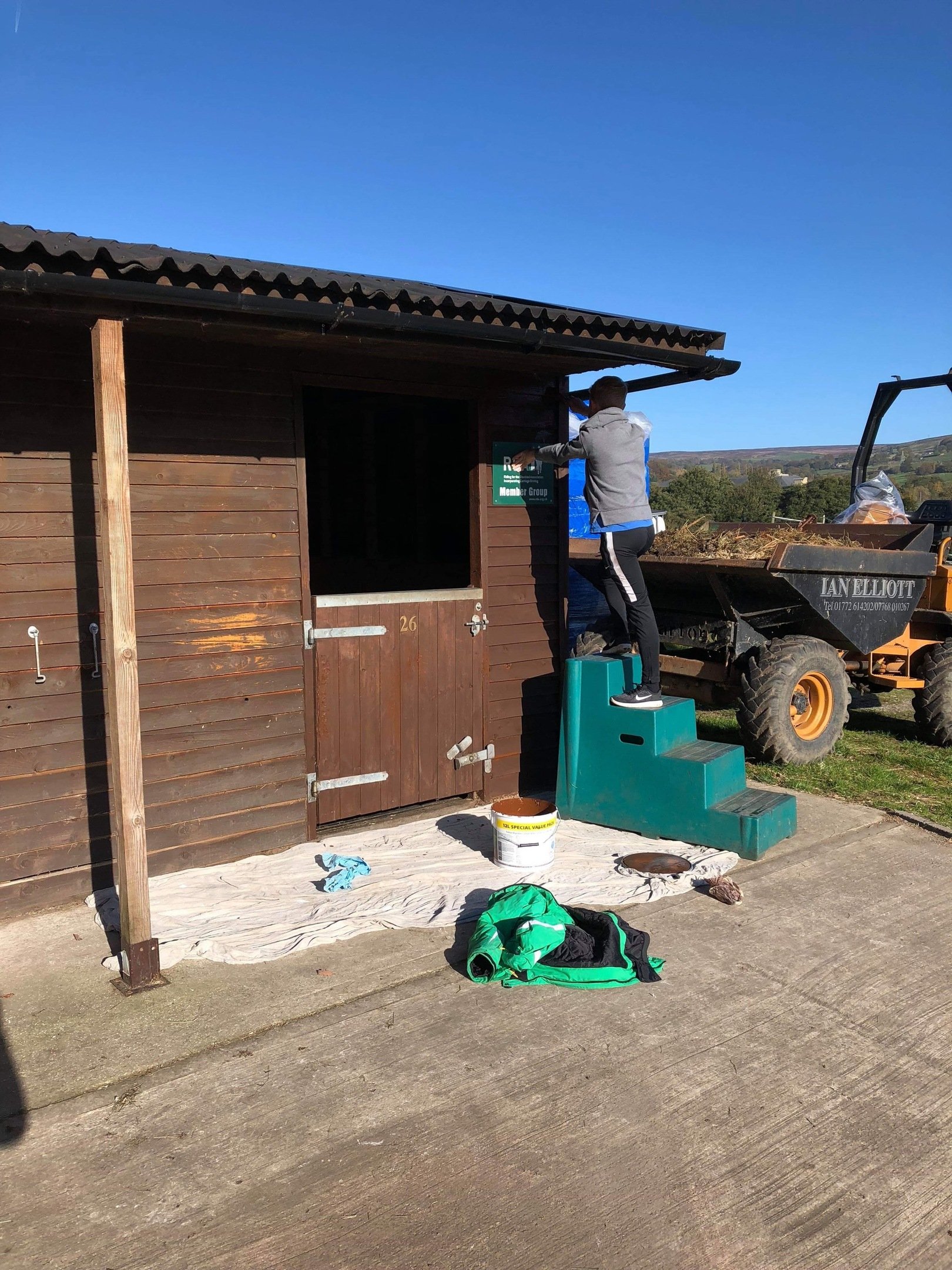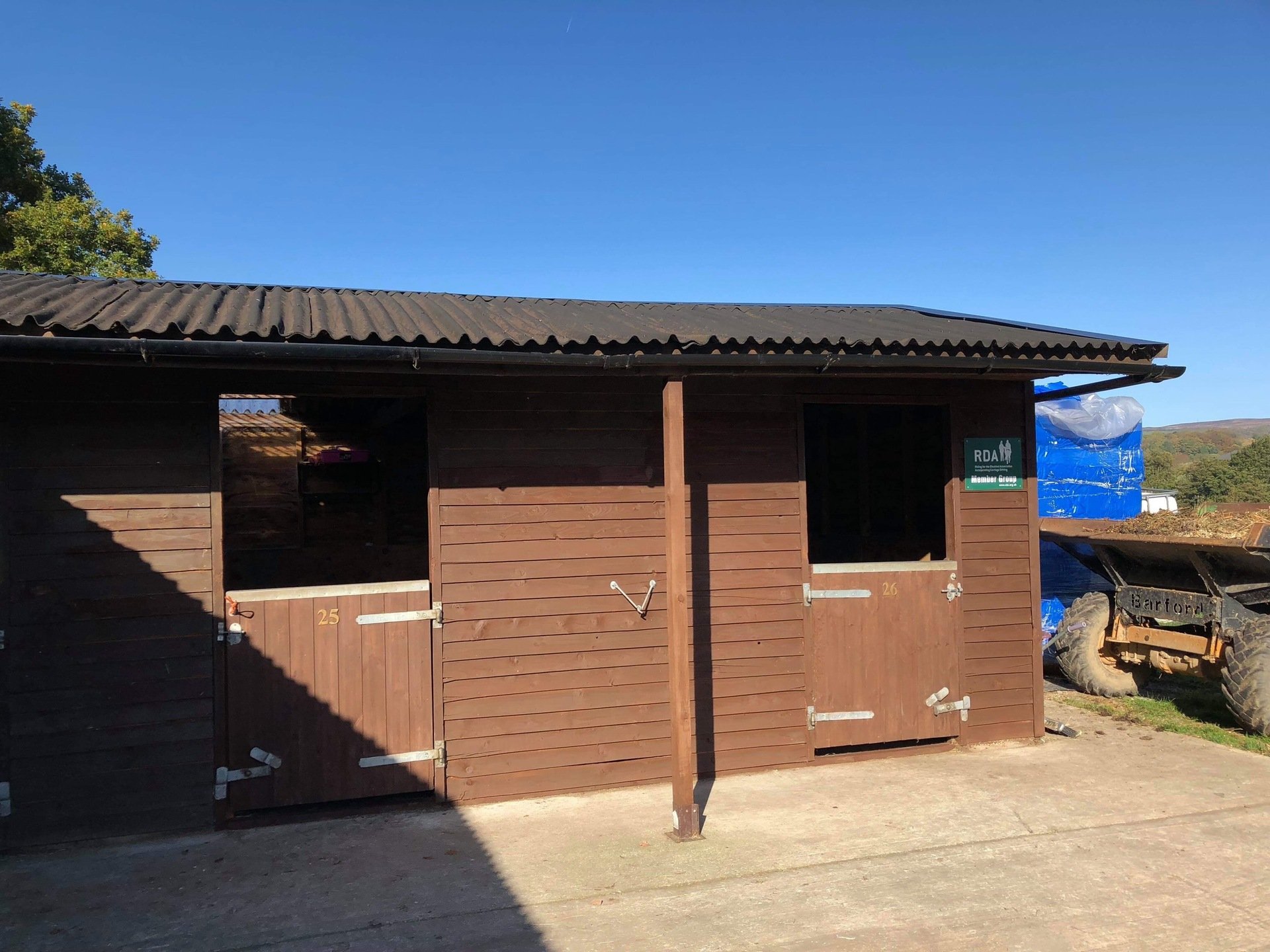 Hopefully soon John will be sorting out a new stable roof for us. Sadly all the wind and storms have left us with a leaky roof which isn't much fun for the ponies.